Our Story!
Canadian Mortgage Group Corp is an established mortgage company in Mississauga that is led by some of the most experienced players in the lending industry. We are committed to offering our valuable clients the best mortgage rates to meet their financial milestones. Our accredited mortgage professionals are diligently trained on an array of mortgage products so they can proffer unbiased and expert advice. Moreover, we work with leading public and private institutions including- insurance companies, banks, credit unions, investment trust, and private lenders intending to endeavor customized financial solutions to first-time home buyers, someone looking to refinance mortgage, purchasing investment properties, and anyone looking for debt consolidation. We are a one-stop-destination for all your mortgage needs.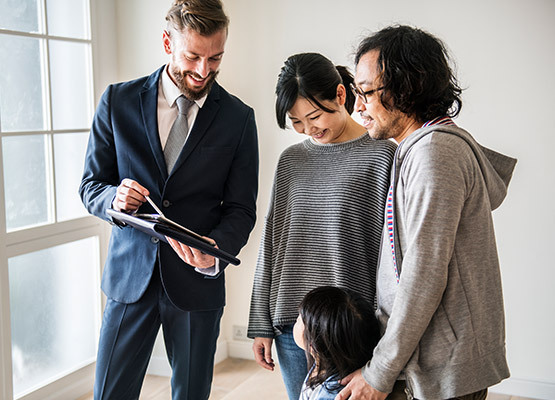 We are not a typical mortgage company – our end-to-end financial solutions help you in saving piles of money and time. We do not just focus on getting the best mortgage rates, but we look for the right mortgage for you!
Get To Know Our Range Of Services
We are not a typical mortgage company – our end-to-end financial solutions abet you in saving piles of money and time.
First Time Buyers

Our mortgage brokers ensure your journey of purchasing a first home is trouble-free and fast. We assist homebuyers in every step includes pre-approval, paperwork, and closure.

Renewal

At CMGC, we keep an eye on the changing mortgage market and helping our client in finding the best and lowest rate for renewal. If renewals are approaching fast, talk to our experts for the best deal.

Refinance

Due to asset appreciation in the past, you can refinance your home equity by up to 80%. CMGC highly trained mortgage brokers will help in refinancing your mortgage at the lowest rate.
What Makes Us Different
Canadian's #1 choice – Here Are Some Of The Reasons For It!
Tailor-Made Solution

Our comprehensively skilled mortgage experts work with several banks and have access to myriads of products. They fully understand you and your needs!

Save Time

The mortgage process is time-consuming and quite complex. But our trained advisors will do your part of shopping and research. So, you can focus on what matters the most.

Diversified Choices

Our hard-working mortgage brokers have a network with leading financial institutions in Canada. And, one can source a mortgage according to requirement.

Assured Best Rates

With exceptional negotiating potential CMGC brokers will ensure you get the best rate to transform your dream into reality.

Quick Processing

From understanding your unique prerequisite to closing the deal we are with you at every step. Making sure work is done swiftly.

No Additional Cost

Skillful mortgage brokers are salaried by lending organizations. There will be no hidden cost to you.